About BONUS
BONUS is an investment bank and financial consultancy focused on the structuring of projects and financial products for businesses, governments, and private investors.
BONUS | Investment bank and financial consultancy
The company was formed in November 2005 and possesses a deep knowledge of both local and regional markets. To date, BONUS has structured close to $20m in project financing. From its very start, BONUS has adhered to a corporate philosophy of closely accompanying its clients throughout all stages of the proposed undertaking, offering an integrated approach that fully unifies the financial, technical, and juridical aspects that ensure the ultimate success of any project. BONUS offers specialised support to enable the smooth financial transactions that allow private businesses and state-owned entities to transform their plans and strategies into tangible assets that underlie successful and innovative projects.
The Team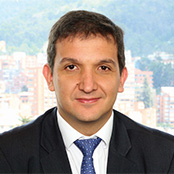 Juan Manuel Martínez
Managing Partner
Juan Manuel Martínez is the managing partner of BONUS responsible for the daily operations of the firm. A civil engineer by profession, he obtained a specialised degree in finance from the Universidad de los Andes. Mr Martínez has fifteen years' of experience in structuring, financial modelling, and funding of infrastructure projects, the valuation of companies, and in the development of consultancy projects.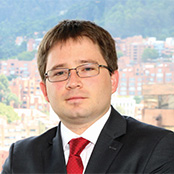 Emmanuel Cáceres
Co-Founder
Emmanuel Cáceres is one of the founders of BONUS Banca de Inversión. He is a qualified civil engineer with experience in structuring, financial modelling, and funding of transport and public utility infrastructure projects, as well as in business valuation and the development of consultancy projects.
CASE STUDY - Magdalena River Waterway
ABOUT PRIVATE ENTERPRISE PPP
This constitutes an instrument that engages private capital for the provision of public and associated services which entails the retention and transfer of risk between the partners and establishes cash flow mechanisms in accordance to the service's level and availability, and is structured by a privately-owned entity that assumes it risks.
About CFI.co
CFI.co, a print journal and online resource reporting on business, economics and finance, recognises that the traditional distinction between emerging and developed markets is now far less meaningful as world economies converge. Headquartered in London, the world's most multicultural city, CFI.co brings you coverage and analysis of the drivers behind change. Combining the views of leading multilateral and national organisations with thought leadership from some of the world's top minds – our dedicated editorial team ensure that readers better understand the forces influencing and reshaping the global economy. CFI.co (Capital Finance International) provides news, analysis and commentary on the markets worldwide. We address economic, political and business factors affecting these markets and help identify regions, industry sectors and companies that will succeed. This website and our print publications are created by a CFI.co editorial team with long years of relevant worldwide experience. We bring you their considered views on the markets and carry exclusive interviews with leading business personalities. Important editorial insights also come from the very experts now promoting the continuous development of emerging economies. CFI.co is a news resource to help you understand the complicated economic processes now taking place in the developing world and the interactions with the developed world. If you have any comments on our reporting or require additional information please contact the CFI editorial team: editor@cfi.co